Learn More About the Lakeland Safety Surfacing Team Today

When planning to hire a service provider, it is always good to know the kind of services that the company provides. The brand name can suggest the type of services that the entity provides but it will not go into the details of letting you know the scope of the company. That is why it is advisable to go through this page. It will basically help you to understand what we have to offer to our esteemed clients.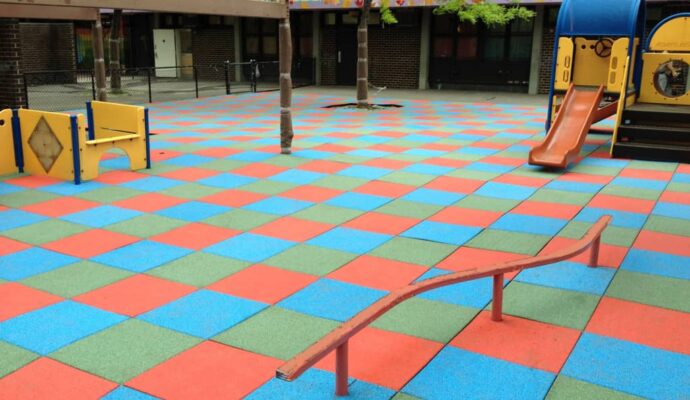 Lakeland Safety Surfacing is a company that specializes in offering safety surfacing services across all the 50 States of America. We have been offering our services to various customers in the region for several years. We offer a broad range of services to those people who own playgrounds in the region. The main ones include bonded rubber, poured in place rubber, bonded rubber mulch, synthetic turf, EPDM rubber, synthetic turf, and rubber tiles. We are basically a one-stop-shop for all your safety surfacing needs in the United States.
You will rarely come across another company that has the capacity to serve such an expansive geographical area. The company has a big pool of employees and hence will not delay your project in any way. Once we set a date and time for installing your safety surface, you can be sure that we will arrive there in good time. We have the best interests of our clients at heart and will not want to disappoint any of them. That is why you need to come to us for all your safety surfacing needs if you reside in the United States.
It is worth noting that our company is fully insured and licensed to offer safety surfacing solutions throughout the region. Therefore, as you deal with us, you can have the peace of mind that you deserve most because we are a legit brand. In case anything goes wrong during the installation process, you will always have a fallback.
We offer one of the best warranties for the floorings that we install in the United States. It just tells you that we have a high level of confidence in our work. The surfaces that we install will always allow children to have the maximum level of fun that they can think or imagine. To add to this, these are durable surfaces that will last for the longest time possible. The only thing that we expect from you is to take good care of the surface after we have installed it. You can be sure that you will get a high return on investment from the work that we do.
When you come to Lakeland Safety Surfacing, you will meet the best safety surface installers in the entire region of America. To add to this, we use the best equipment to install your surfaces. It tells you why we offer the most efficient installations in the region. It takes us the shortest time possible to complete your project. We also charge the least amount while upholding high levels of quality. To get these services, feel free to request your free quotation today.
Below is our list of additional services: